As the situation continues to deteriorate in Ukraine with millions of displaced civilians, UOSSM continues on its medical mission. Two medical points have been established. The first medical point is in Lutsk, which is a medical clinic providing primary health care services, urgent treatment and medicines to women, children, and the elderly. Most are of the millions of displaced/refugees fleeing violence and bombardment.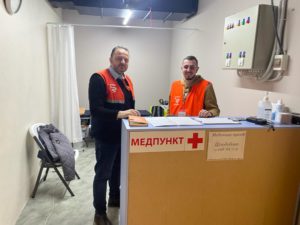 The second medical point is in Lviv, and provides medical services along with emergency humanitarian services to those affected by the war. These clinics have been operating around the clock, 24 hours a day, seven days a week for the past month.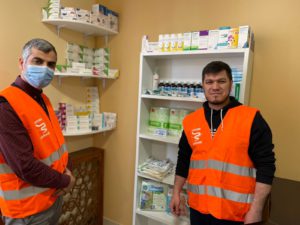 Dr. Ahmad Dbais, the International Missions Director, arrived on the ground in Ukraine last week to assess the situation and work with the UOSSM Ukraine team on strategy and training.  He also visited and worked in the medical points, providing medical care,  and planned logistics for Dr. David Nott's arrival as part of the medical mission.
Dr. Nott, a Welsh surgeon, volunteers in areas of conflict, and has volunteered with UOSSM with his lifesaving surgeries in Syria and has provided training to Syrian doctors to help handle and treat war wounds and injuries and is set to arrive to Ukraine on Monday, April 4.
You can support our medical mission in Ukraine by clicking here.