Edinburg, TX – Dr. Monzer Yazji, co-founder of UOSSM and UOSSM USA, is leading a medical mission in Ukraine to provide medical relief to those affected by the war. UOSSM has gained invaluable expertise due to its role in the Syrian crisis since 2012 and will leverage this to provide the people of Ukraine with medical relief, support, and training in
response methods.
The medical mission team visited with officials, leaders, and agencies on the ground to assess the situation for gaps/shortages in medicines, medical supplies, training needs (such as treating war wounds) and other humanitarian shortages. According to the Ukraine Ministry of Health, there is a major need for medications and medical supplies.
Dr. Anas Al Kassem, vice-chair of UOSSM Canada, a sister organization – working with staff at a local hospital, already gathered a whole shipment of medications, medical supplies, and equipment to be sent directly to Ukraine.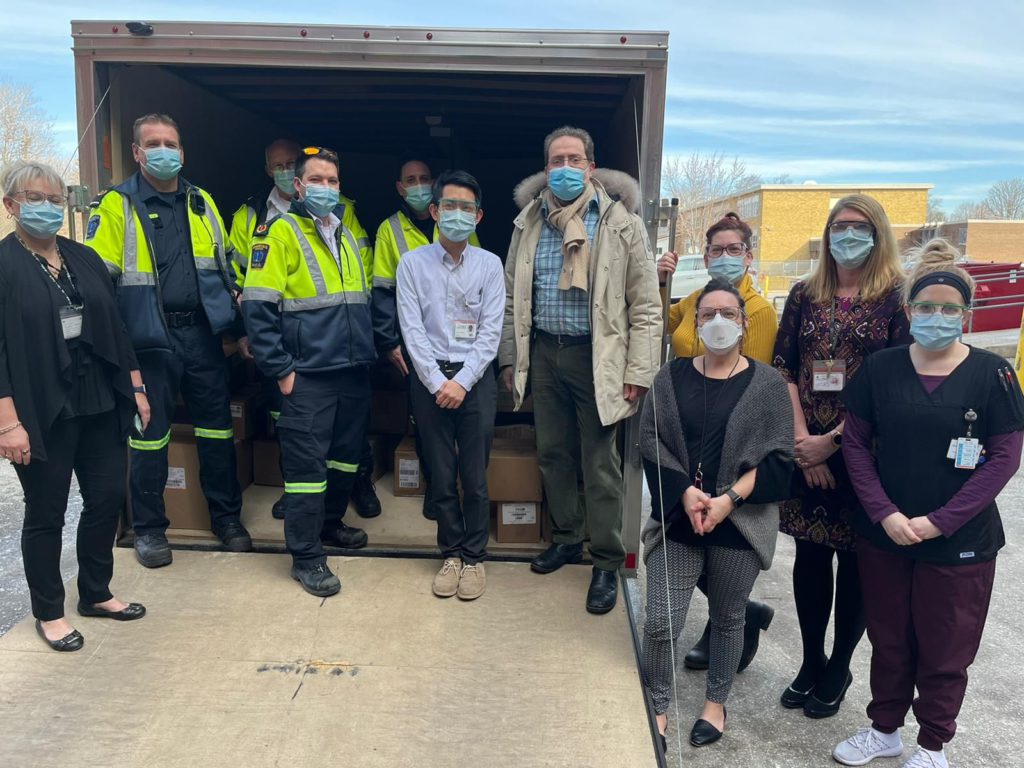 Since February 24, 2022, over 2 million refugees have fled Ukraine to neighboring countries in search of refuge from the indiscriminate bombings and attacks on civilian areas, hospitals and medical facilities, and while 1 million people have been internally displaced, at least 406 civilians have been killed.  That number is likely to rise due to continuous attacks.
The UN estimates that 12 million people will need relief and protection, while over 4 million Ukrainian refugees may need protection and assistance in neighboring countries in the coming months.
UOSSM condemns, in the strongest terms, indiscriminate attacks on civilians, civilian structures, and medical facilities, and calls on the international community to put a stop to these attacks.
UOSSM was founded in response to the Syrian crisis. Since 2012, UOSSM has been providing emergency care and relief, medical care and relief, mental healthcare and psychosocial support services, and protection and nutrition services to millions of displaced and needy families affected by the crisis.
Dr. Yazji said, "I have been watching the crisis of Ukraine from day one. History is repeating itself as I am seeing similar attacks and suffering that our people went through. I couldn't sit back and watch the suffering of the Ukrainian people when we have learned so much from our work in Syria. I felt the duty to share our experience and help alleviate the suffering of the Ukrainian people. This is why we are starting our medical mission in Ukraine. This is our vision, mission and promise, to help everyone suffering in the world."