Special Edition Newsletter: Earthquake Relief Update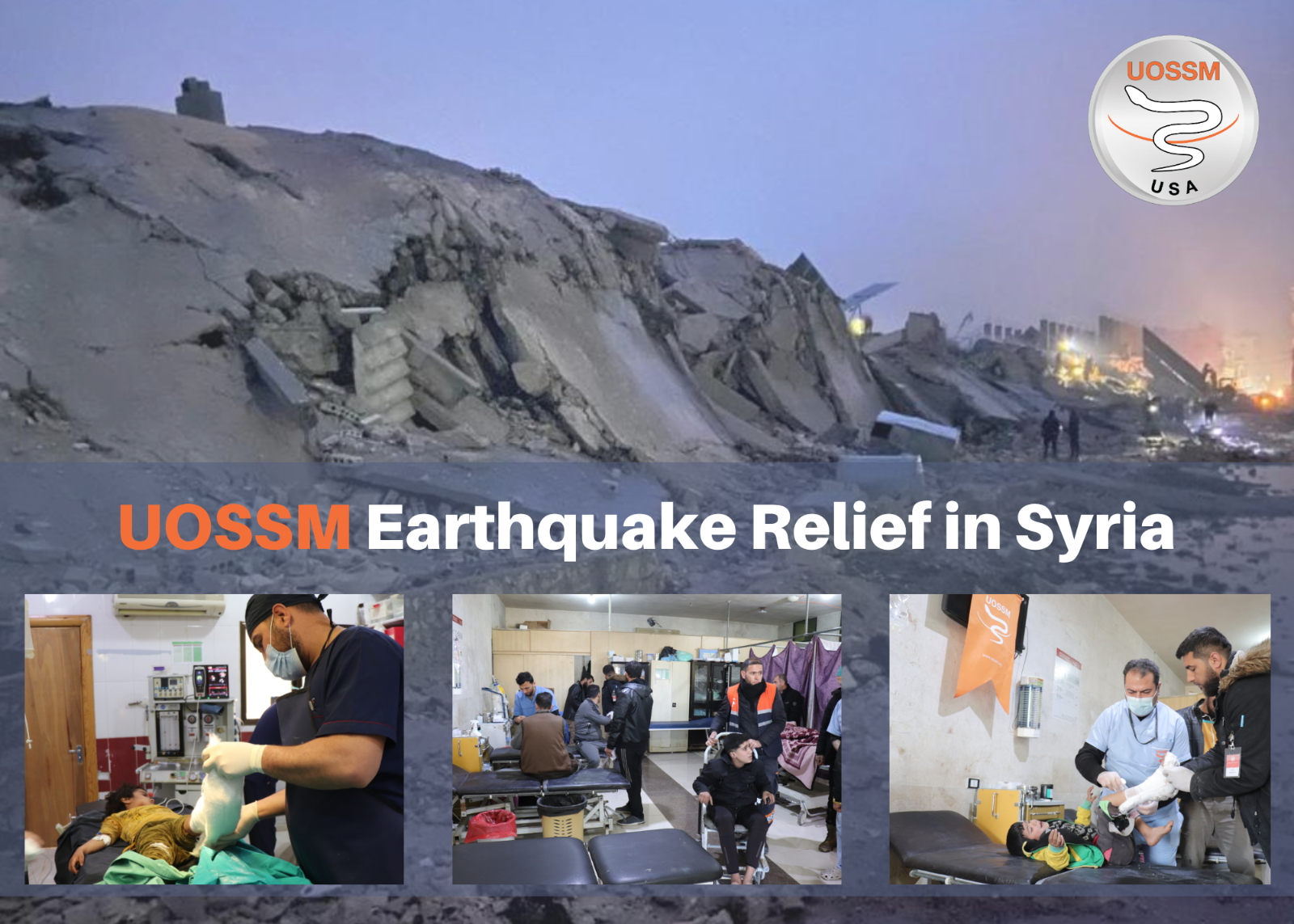 A little over three months have passed since the devastating earthquake that claimed the lives of over 50,000 people, injured thousands, and displaced tens of thousands. Many of those injured continue to receive care in our hospitals with extensive and complex injuries. Many people lost limbs and now have to adjust to their new bodies. And many children became orphans, losing some or their entire families on that catastrophic day.
We have been focusing on earthquake relief efforts since day one, providing urgent and emergency care in our 30 health facilities including 7 hospitals, 10 mobile clinics, transport and referrals through our 62 ambulances, and other services such as diagnostics, dialysis, and blood donation through our specialty centers.
We wouldn't have been able to accomplish any of this without supporters like you! We are so grateful!
This is a special edition newsletter to share our work in earthquake relief since February 6.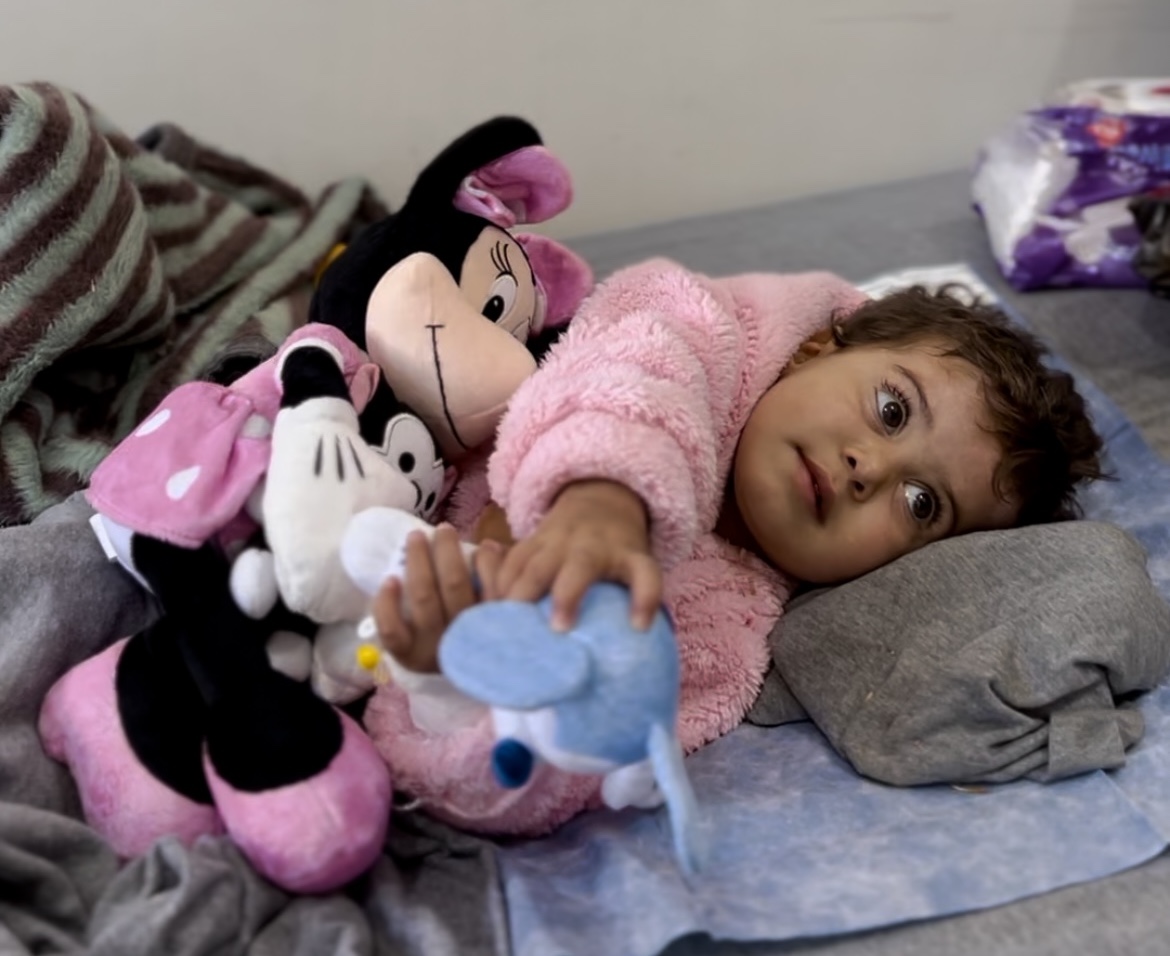 Heartbreaking Story of Nour
There are many sad cases that we have come across over the past 11 years. One of the most heartbreaking is that of 2 1/2 year old Nour. Her family was already a displaced family, living in difficult conditions, through years of war. On February 6, her whole world changed. The devastating earthquake not only killed her mother and 5 year old brother, but she was critically injured. She remained buried under the rubble for 60 hours until she was finally saved.
Unfortunately, the damage had already been done. Nour had to have her right leg amputated. Her injuries were critical, as she suffers from crush syndrome, which caused her to lose a lot of tissue in her bottom. She has had to endure excruciating pain over the past two months. She had several surgeries, including reconstructive surgery, along with other treatment to help save her life. She has to be sedated to change the bandaging and dressing on her wounds. She continues to receive care for her injuries at Aqrabat Hospital.
Now Nour must learn to live without her mother and learn to walk with the aid of a prosthetic limb. There are many children that became orphans from the earthquake. Many of those children are still in our hospitals receiving care. We are working on a project to help support these orphans – stay tuned to learn more! 
UOSSM Immediate Response to Earthquake
On February 6, UOSSM medical facilities began to respond immediately to the earthquake. Our hospitals became overwhelmed with patients. Many injuries were life-threatening as doctors and staff tried to save as many lives as possible. Our other health care facilities were also providing care, while we deployed our 10 mobile clinics to reach hardest hit areas with primary care integrated with mental health services. We have since provided over 81,000 consultations to over 52,000 patients, and provided around 1500 surgeries, the majority of which were major surgeries. In addition, we distributed around 1200 units of blood, provided around 4000 diagnostic services, and transported and referred over 3700 patients through our ambulance system.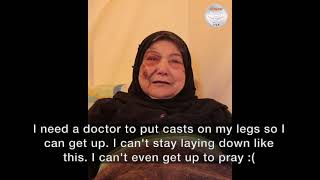 UOSSM's Immediate Response to Earthquake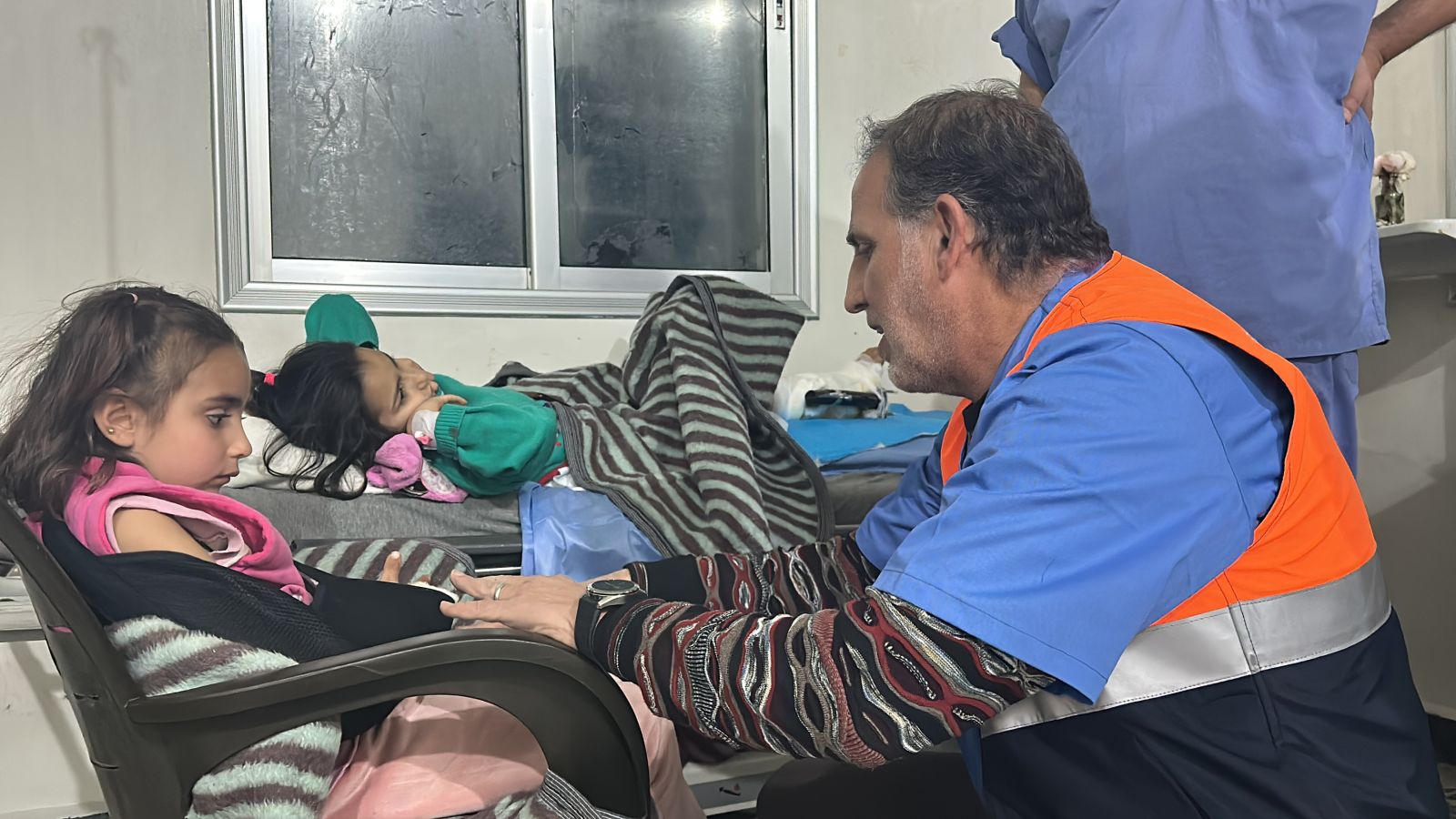 UOSSM Board Members Go on Medical Missions to Northwest Syria
Several UOSSM board members responded to the earthquake by leading medical missions to northwest Syria to provide their expertise and support. Dr. Monzer Yazji, co-founder of UOSSM USA, went to Syria for two days to witness the damage, assess UOSSM's response and needs, evaluate hospitals and medical facilities, and provide medical care, and victim support  in northwest Syria.
Despite Becoming Victims UOSSM Staff Continue to Serve Earthquake Victims
Many UOSSM staff became victims themseleves in the devastating earthquake in northwest Syria and Turkey. Many staff lost family members, were wounded, and became homeless. Despite this, our staff continued to support victims of the earthquake.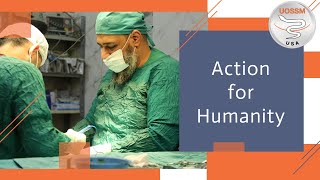 Partnering with David Nott Foundation and Action For Humanity on Medical Mission
Partnering with David Nott Foundation and Action for Humanity on Medical Mission in NW Syria
Action for Humanity and the David Nott Foundation partnered with UOSSM in a medical mission that provided medical support and surgical trainings to doctors in northwest Syria. In five days, over 250 consultations were provided and 81 complicated surgeries were performed, which require orthopedic and reconstructive surgery in Aqrabat Hospital. The majority of the patients are earthquake victims that continue to suffer from their horrible injuries. The need continues to be so great. But there is always hope…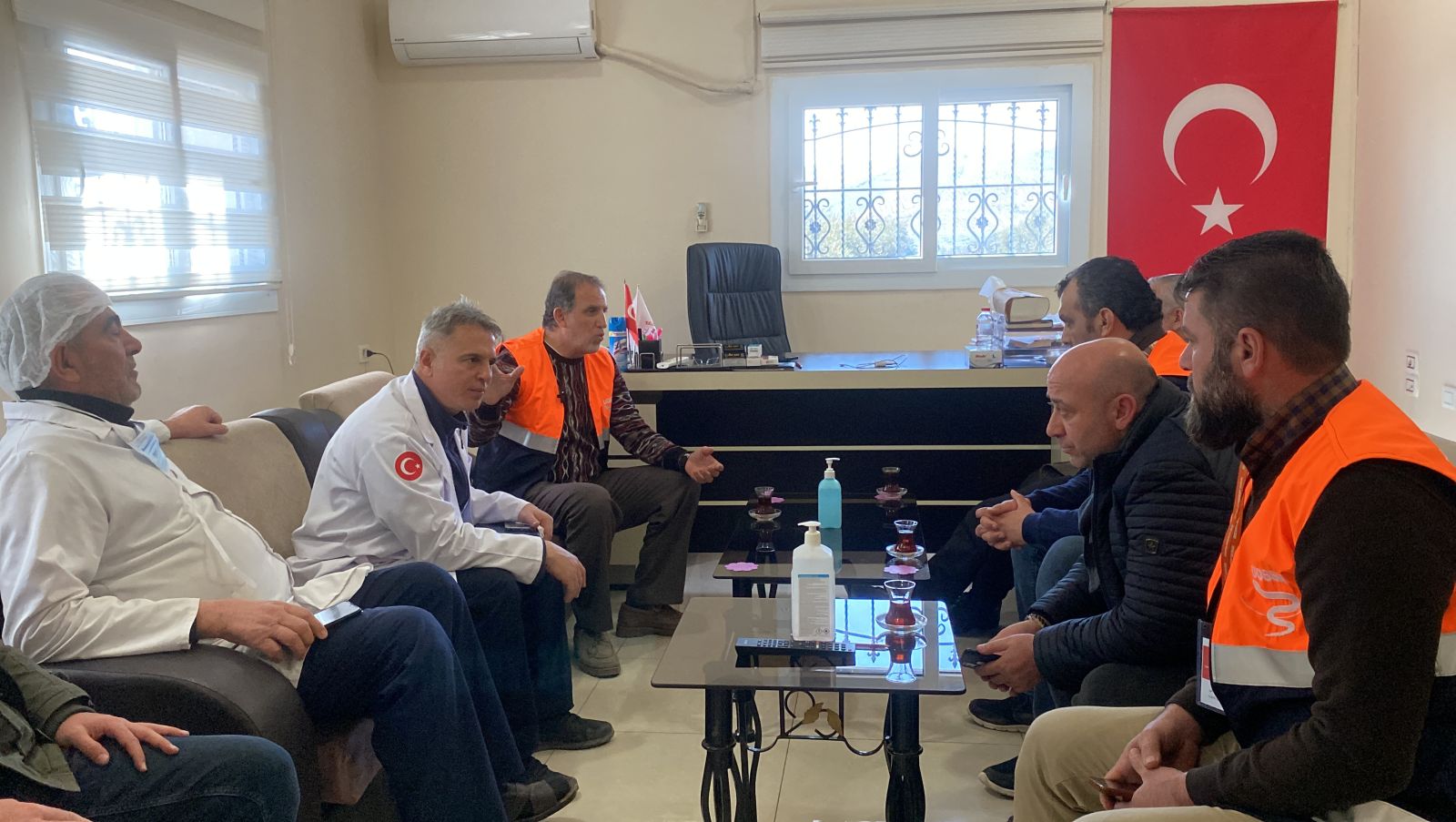 Long Term UOSSM Earthquake Relief Plans

To this day, there are many earthquake victims receiving care in our hospitals. Over the next several months, and based on funding, UOSSM plans to:

–    Provide First Aid and Emergency Health Services –    Provide Lifesaving Assistance to Earthquake Victims (including      UOSSM staff): Food, water, shelter, clothing, etc. –    Expand Emergency Surgeries Conducted at Hospitals. –    Distribute Medicines, Medical Supplies, and Consumables. –    Enhance Mental Health and Psychosocial Support Response. –    Conduct Medical Missions. –    Provide Training and Capacity Building. –    Renovate Affected Health Facilities In addition, after the earthquake, there were many children that became orphans in a matter of minutes, we are currently working on a project to provide complete support to these children to enable them to have a promising future. Stay tuned for more details!