First Jordanian Conference for Mental Health
UOSSM and UOSSM USA participated in the first Jordanian Conference for Mental Health titled "Towards Better Mental Health for All" in Amman, Jordan. The conference was coordinated and sponsored by the University of Jordan and featured the University's President, Dr. Nather Obidat.
The conference lasted for three days and brought together professionals, researchers, scholars, and workers in the field of mental health from Jordan and the Arab region. There were 33 scientific discussion sessions and 130 scientific papers presented, in addition to 21 workshops, in Arabic and English, aimed at sharing best practices and skills. The goal of the conference was to provide guidance in implementing mental health within their respective health systems and help elevate the professional and scientific levels in the field of mental health.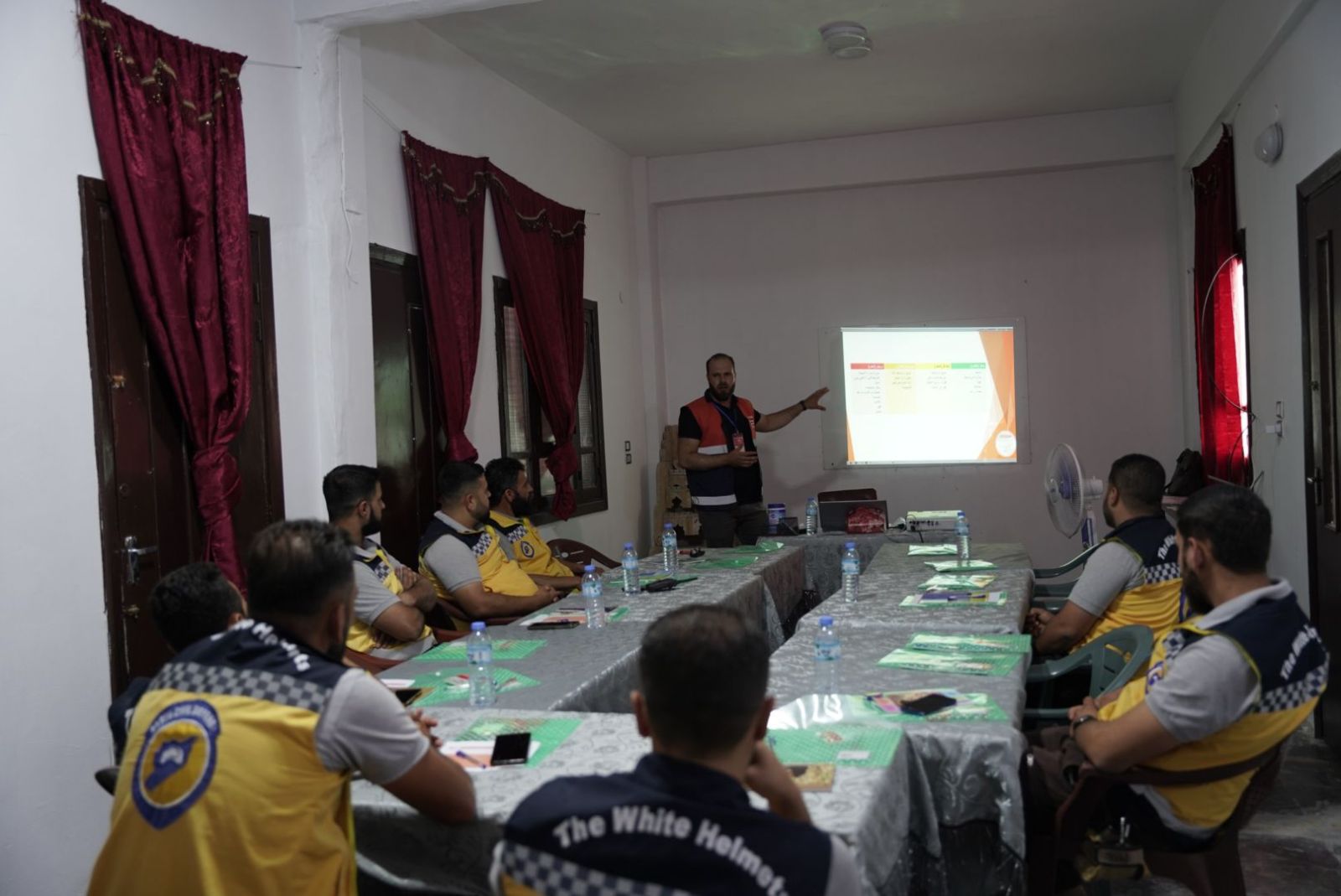 Supporting Syrian Civil Defense Humanitarian Workers
The White Helmets workers are constantly exposed to traumatic and tragic situations through bombings, accidents, and most recently, natural disasters, such as the Turkey/Syria Earthquake. They witness horrible deaths, injuries, destruction, and human suffering on a daily basis.
All of these traumatic experiences can severely affect the psychological and emotional health of these dedicated workers. With the support of the World Health Organization, UOSSM is providing the White Helmets with psychological support to improve their mental and emotional health. This will help them navigate stressful situations and stress, enhance their ability to adapt to extremely difficult circumstances, and empower them with the necessary knowledge and skills to cope with difficult times.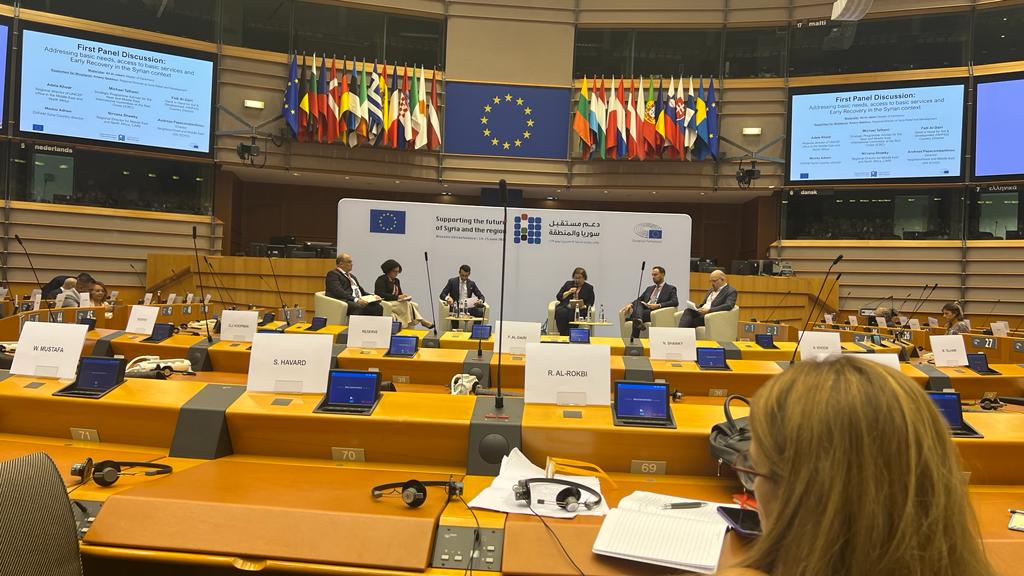 Participating in Brussels VII Conference – "Supporting the Future of Syria and the Region"
Dr. Ahmad Aldbis represented UOSSM at the Brussels VII Conference, "Supporting the Future of Syria and the Region," held on June 14-15. The main objective of the conference was to ensure continued support for the Syrian people, both in Syria and beyond, by mobilizing the international community to support a comprehensive and credible political solution to the Syrian conflict in line with UN Security Council Resolution 2254.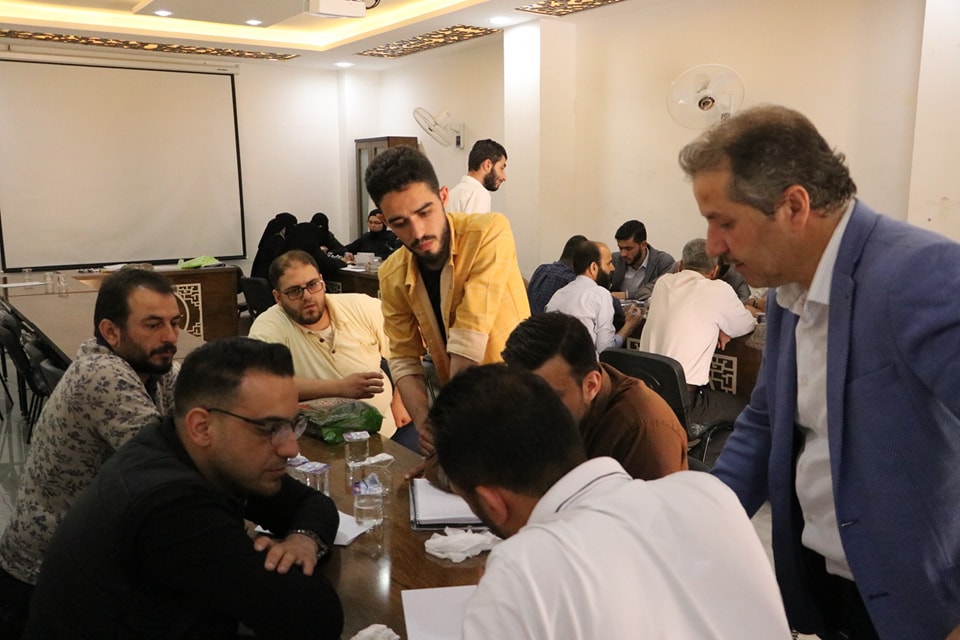 Launching a Scientific Training of Trainers Project
MIDAD Center for Studies (MCS) and UOSSM launched the "Scientific Research Methodology – Training of Trainers (TOT) Course" project – which is part of the research project to strengthen the health system in Syria (R4HSSS).
This initiative is targeted at postgraduate students and faculty members at Free Aleppo University. It aims to improve their scientific research skills and train them to write scientific research papers at a high professional level. In accordance with the latest scientific standards and controls, the initiative will also provide effective training skills so trained students can later train other students.
Once complete, participants will obtain a certificate from King's College London and participating entities.
Learning to Walk for the First Time –
A Story of Inspiration
Amal has suffered from a genetic metabolic disease since birth, which has affected her development and prevented her from moving. She began receiving medical treatment at the UOSSM Physiotherapy Center in Kilis, Turkey, in December 2022.
During this time, she was not only provided with access to physical therapy treatment but also supplies such as splints, including a medical boot, knee stabilizer, and a wheelchair. With each passing month, her back, legs, and hand muscles were strengthened through these sessions.
Thanks to the contributions from supporters like you, it has made all the difference! We are thrilled to share that Amal can now walk on her own without any difficulty or the help of her mother!
The road to recovery was long and difficult but it couldn't have been made possible without your support. We are very appreciative of your generosity. If you would like to help more children like Amal, please make your gift here.
We are so proud of our healthcare team and Amal's life-changing milestone!
Together, we continue to save lives and build hope.