Washington DC- A four day surge in violence has left 237 dead and 1250 injured in Eastern Ghouta. Seven medical facilities were also attacked throughout Syria, leaving thousands with scarce access to medical care where it is needed most.
Yesterday at 9:50 a.m. Damascus time, the Mishmeshan Primary Health Center in Idlib was attacked, destroying it completely, and putting it out of service. Six were killed. Four medical staff and four Syrian Civil Defense paramedics (White Helmets) were injured along with several others that were on premises at the time of the attack.
In addition, at 8 p.m. Damascus time, the Al Rahma Hospital in Khan Sheikhoun was attacked and put out of service. The hospital was completely destroyed. One of the medical staff was killed and several others were injured. Yesterday, the Syrian Civil Defense (White Helmets) center in Khan Sheikhoun was also attacked killing three members of the White Helmets, and wounding four others.
On February 7, the obstetrics hospital in Douma, Eastern Ghouta was targeted by airstrikes causing severe damage and the death of an administrative worker.
On February 6 at 11 a.m. Damascus time, the 'Save a Soul' Mental Health Center in Eastern Ghouta was hit by several missiles. At around the same time a 'Save a Soul' Primary Health Care Center was also attacked. Two staff and two patients were wounded. The center provided healthcare for 20,400 patients.
On February 6, a dental clinic in 'Albaraa center' of Eastern Ghouta was targeted and destroyed.
There have been at least 35 attacks on medical facilities and staff in 2018, leaving thousands in a vulnerable state with little or no access to medical care. Many of the attacks are within the 'de-escalation zone' and have large populations of internally displaced persons (IDPs) who are extremely vulnerable already.
Kathleen Rowan CEO of UOSSM USA said: "These numbers are deplorable. To have 237 civilians killed, and seven medical facilities attacked in just four days is unacceptable. The injured are afraid to go to area hospitals because of these attacks. Targeting medical facilities is a war crime and we call on the international community to put an immediate stop to the attacks."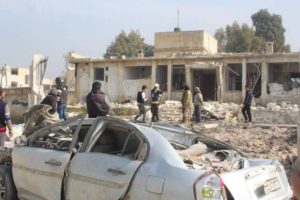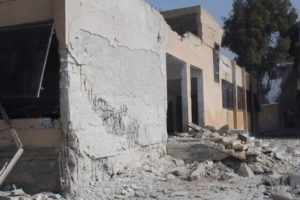 Press Release